PUREMARCHE
A skincare item with fresh vegetable and fruit extracts.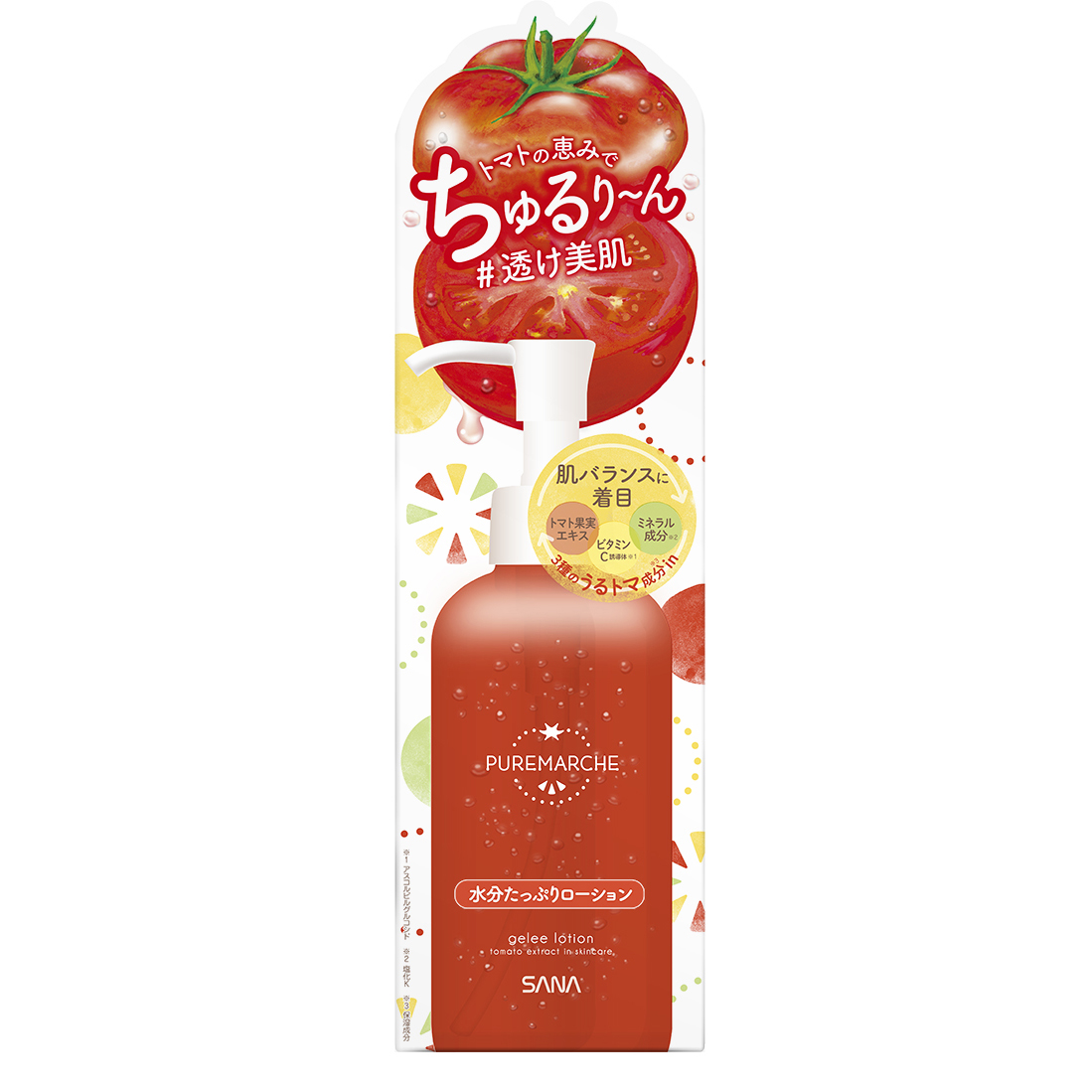 PUREMARCHE JELLY LOTION TM
200g 1,200Yen(Total1,320Yen)
Wobbly jelly penetrates into your skin to keep it glowing and hydrated.
PUREMARCHE JELLY CREAM TM
95g 1,200Yen(Total1,320Yen)
A jelly-like cream that penetrates into the skin well helps it stay resilient, plump, and smooth-looking.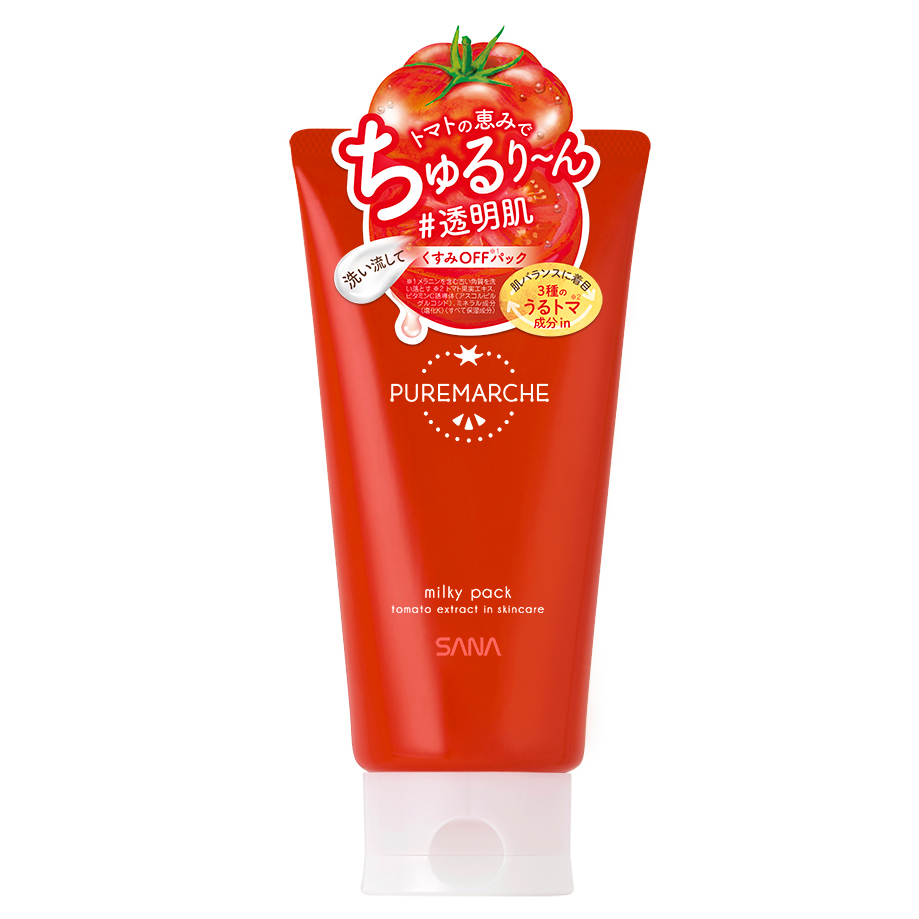 PUREMARCHE MILKY FACIAL MASK TM
150g 1,200Yen(Total1,320Yen)
Just wash off this mask and ideal clear skin will be yours. Recommended for use two or three times a week as special care.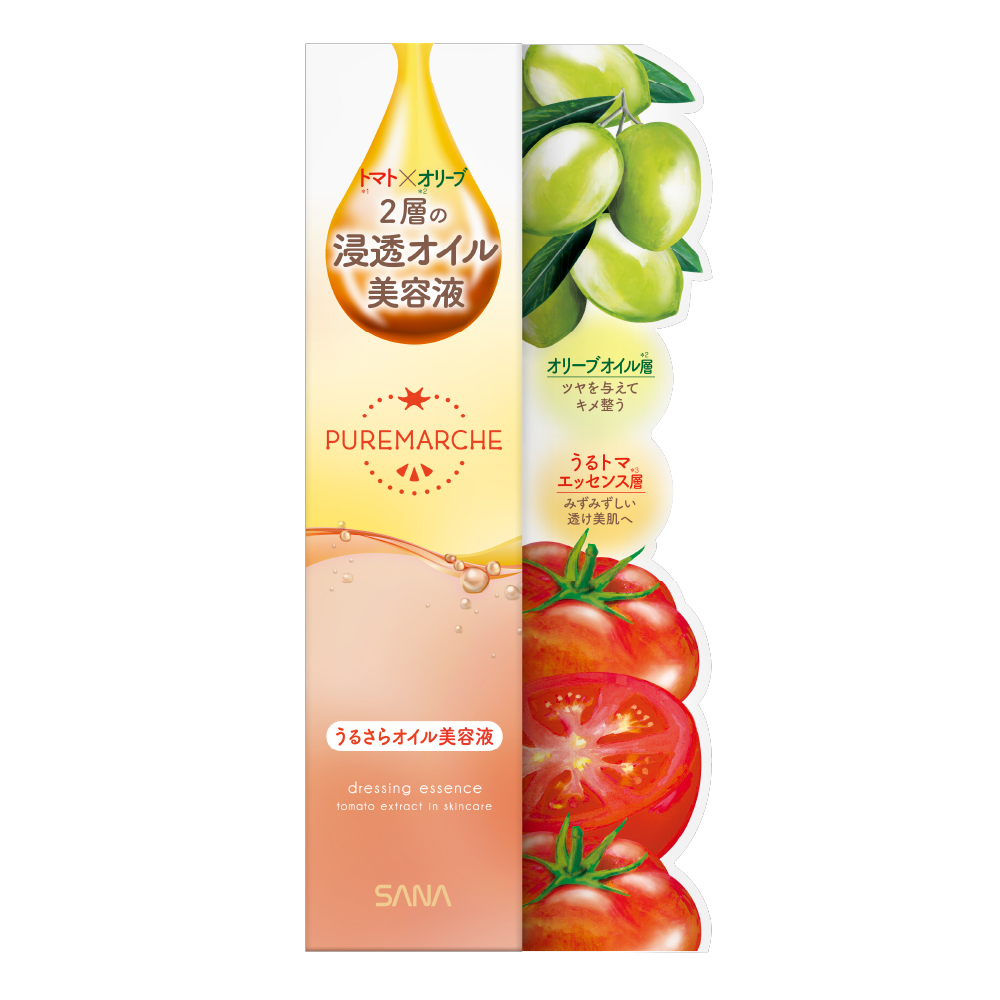 PUREMARCHE DOUBLE ESSENCE SERUM TM
80ml 1,400Yen(Total1,540Yen)
A two-layer penetrating oil beauty serum made with tomato-based ingredients*1 and olive oil.*2 It moisturizes your skin while improving its texture. Fresh tomato scented. *1 Tomato fruit extract (moisturizing ingredient) *2 Olive fruit oil (moisturizing ingredient)