POWER STYLE
Resistant to sweat, sebum and rubbing.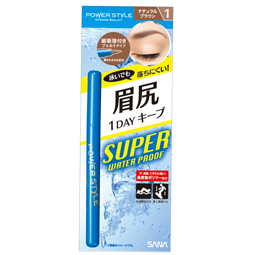 POWER STYLE LIQUID EYEBROW SWP N1/N2/N3
900Yen(Total990Yen)
A liquid eyebrow that is remarkably easy to shape. A brush pen-type liquid eyebrow that is resistant to water, sweat, sebum, and rubbing! Very convenient! No need to worry for people with thin eyebrows during sports or when there is no time to make over. Remove with soap or facial cleanser. 1 Natural Brown/2 Mocha Brown/3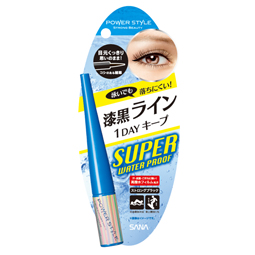 POWER STYLE LIQUID EYELINER SWP N1 STRONG BLACK
1,200Yen(Total1,320Yen)
Liquid eyeliner that easily draws lines with a fast-drying, stable, fine brush
A strong adhesive, water resistant film This superior resistant, adhesive film stays on even when exposed to water, sweat, sebum or rubbed. Fast drying.
POWER STYLE MASCARA SWP CURL & SEPARATE N1
1,200Yen(Total1,320Yen)
Separates lashes beautifully one by one! Makes lashes clearly curled all day long! Uses an Ultra-Separating Brush
Winning the continued fight against water, sweat, and sebum.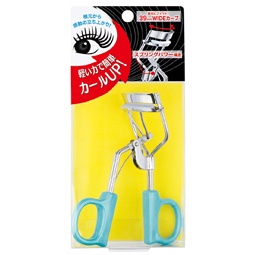 POWER STYLE EYELASH CURLER NA
800Yen(Total880Yen)
Press lightly for amazingly curly results! Unique 3D curve (39mm wide). Put the upper frame above your upper eyelashes and press to catch even the shortest eyelashes. Achieves a beautiful lasting curve with spring-assistance.