HONEYSHCA
A luxurious skin care brand made with honey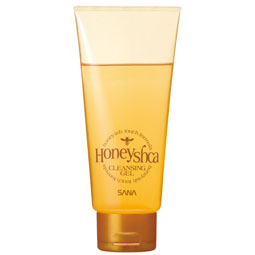 HONEYSHCA CLEANSING GEL N
170g 1,400Yen(Total1,540Yen)
Rinse-off type makeup remover gel. Honey-like thick but non-greasy liquid can be used as makeup remover, face-wash, massage gel, and peel.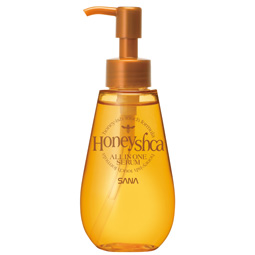 HONEYSHCA ALL IN ONE SERUM
150mL 1,600Yen(Total1,760Yen)
Rich texture of all-in-one serum penetrates into skin well, and makes skin moist. Penetrates into skin quickly with fresh feeling. You also can use this as booster serum. 3 functions.(booster serum, face lotion, emulsion)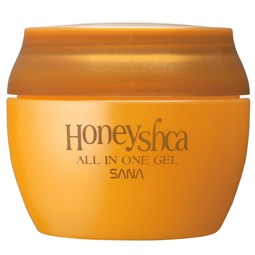 HONEYSHCA ALL IN ONE GEL
150g 1,800Yen(Total1,980Yen)
This thick sticky gel melts on your skin to cover it perfectly. It keeps your skin firm with moisture. 5-in-1 function (lotion, serum, emulsion, cream, pack)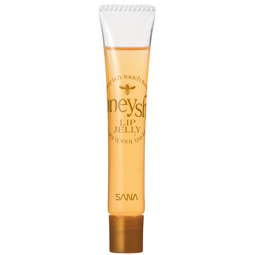 HONEYSHCA LIP JELLY
11g 800Yen(Total880Yen)
Deep moisturizing 3-in-1 lip jelly almost like honey. You can use one tube as lip pack mask, lip serum, and lip gloss. Instantly makes your dry, chapped lips softer and plumper. Contains rose honey, raw royal jelly & beeswax.