BODY REFINING
Acne care for body. Loiton & shampoo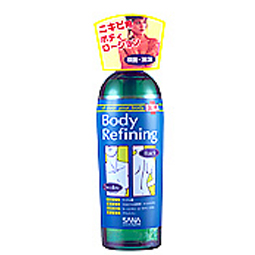 BODY REFINING LOTION
300mL 1,000Yen(Total1,080Yen)
Body lotion that helps skin become silky smooth with effect of disinfection
Helps skin become smooth by tightening pores and controlling sebum secretion. Spray-type bottle can be used upside down to apply to hard-to-reach back.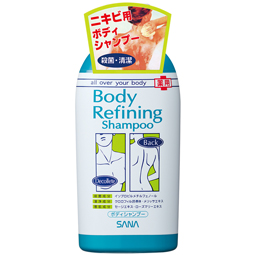 BODY REFINING SHAMPOO
300mL 800Yen(Total864Yen)
Body shampoo that helps minimize apperance of pimples on body by just washing.
Washes causes of acne and helps suppress multiplication of germs with disinfectant ingredient. Skin feels smooth with Sage and Rosemary extract.